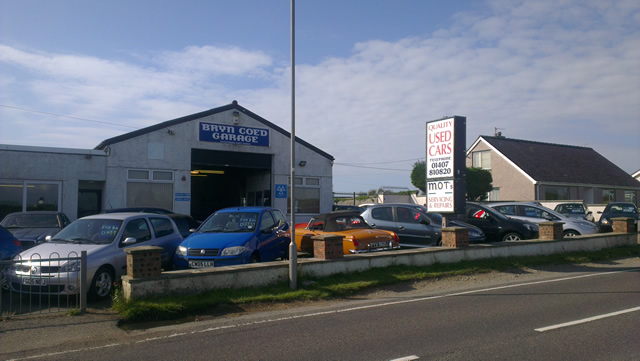 Welcome To Bryn Coed Garage
Bryn Coed Garage is a family run business with over 20 years experience within the car industry. We specialise in supplying quality used cars and also provide a comprehensive auto repair service with Ministry of Transport approval for MOT testing Category 4.
The business also specialises in buying and selling "Classic Cars", for example cars like MG, Triumph, Fiat, Ford, BMW, VW and many more. For the enthusiast we also offer a "find and locate" service and provide advice and help in finding the "Classic of your choice.
We believe we supply a quality, value for money and quck and efficient service. We have friendly, helpful staff who have plenty of experience who are only too pleased to offer help and advice.
Please feel free to come and visit us or telephone for an appointment on 01407 810820 or email us on bryncoedgarage1@live.co.uk. We are located in the village of Llanfaelog on the south coast of Anglesey.
Look forward to seeing you and happy motoring.